Update to The Rules of Procedure
In September of 2018, my office posted the Rules of Procedure. It had been posted after a draft copy was available for review during 2018. It was time to further review and update the Rules. A number of minor changes have been made to improve the wording and clarity of the documents. I will not highlight these. There is one significant change, and that is the number of days provided to give my office records and a representation. That has been changed from 14 days to 30 days.
Public bodies, from time to time, raise the concern that getting the record and the representation to my office in 14 days was just too tight. Further, my office has experienced a significant increase in workload. The chart below reflects a doubling of the number of cases in the last five years. This is shown in the chart below.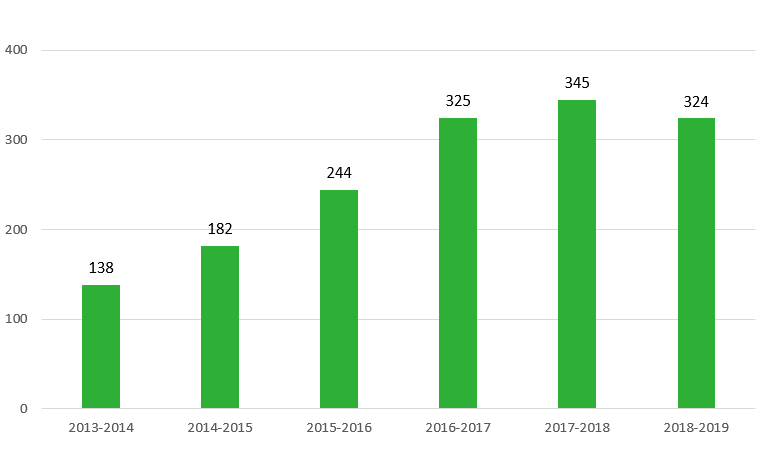 As a result, our response times have been affected significantly. The chart below shows the increase in this response time.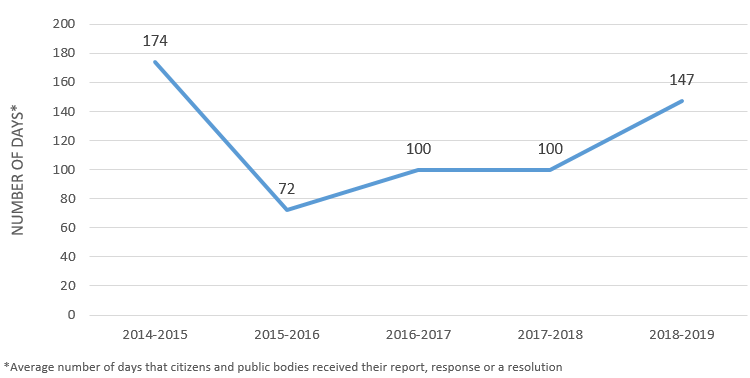 So when public bodies submit their record and representation to my office, we are not getting to them as soon as we would like.  It is only fair then that we not request such a quick turnaround time such as 14 days.  The Rules of Procedure have been amended to require the record and representation in 30 days.  This affects clauses 2-4(2), 2-10, 3-4(2), 3-9, 4-1, 5-1(1), 6-4(2) and 7-4(2).
We have posted an up to date version of the Rules of Procedure which can be found at here.